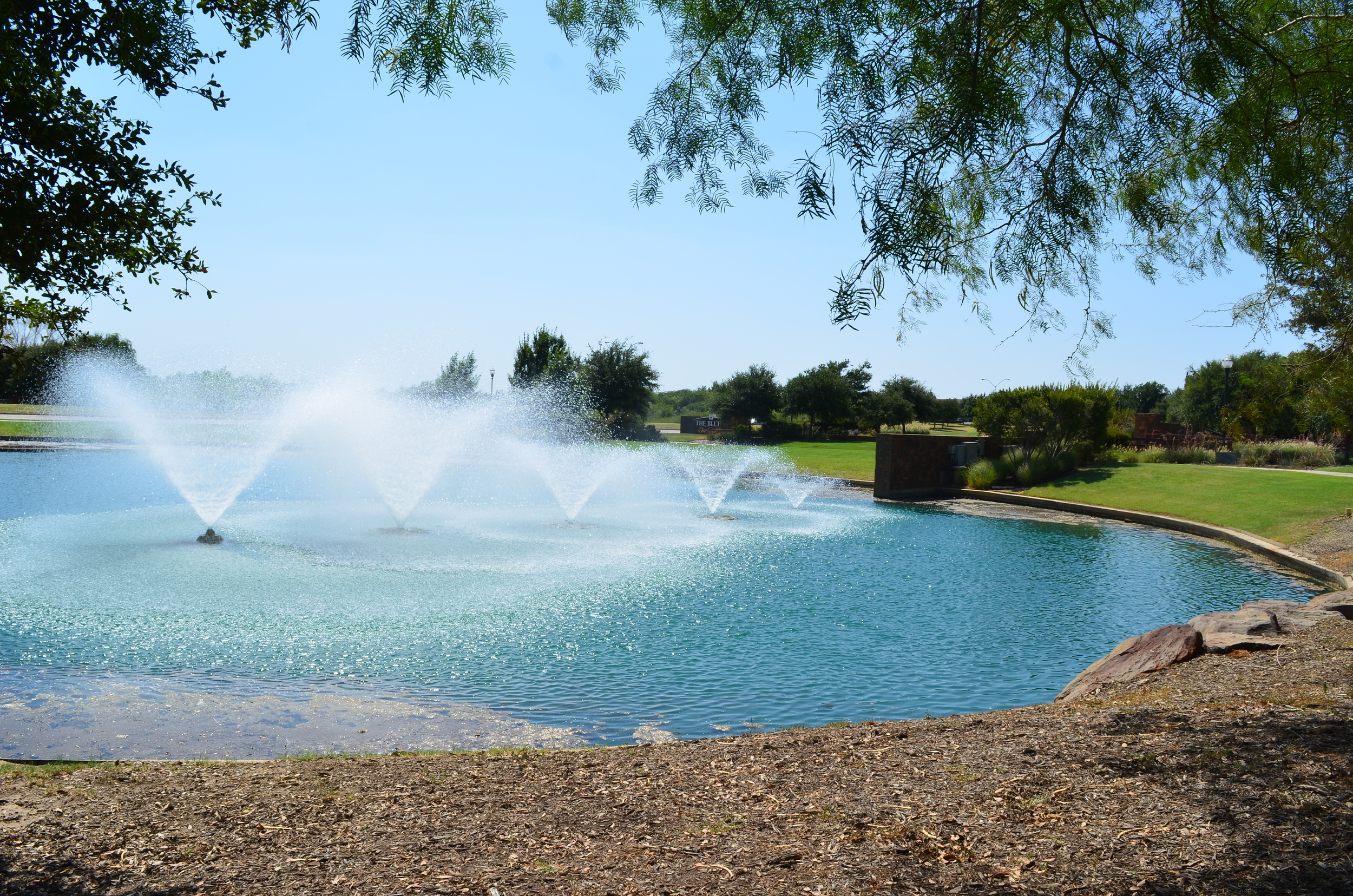 When a home is purchased in Heritage, it is automatically subject to documents filed of record in Tarrant County, Texas. All property owners in Heritage are members of the HOA as membership is mandatory.
The HOA establishes community rules, regulations and building standards. It is also responsible for enforcing these rules and regulations. The purpose of these rules is to enhance the quality of life for all of Heritage residents and to protect property values and investments. Some examples of the community rules: "all lawns must be kept neat and mowed; houses must be kept in good repair; no inoperable vehicle can be parked in the street; no boats, RV's etc. can be parked or stored except behind the house". Some examples of the building rules: "all fences must be PVC white vinyl; all houses must have a two-car garage; all yards must be fully sodded and irrigated with trees and shrubs". It's important to remember most alterations to the exterior of your house are not allowed without written approval by the HOA. For a complete list of all the rules and regulations and how the HOA works, please read the Declaration of Covenants, Conditions, and Restrictions filed of record. You may obtain a copy from your home builder or from the website at www.heritagelifehoa.com. If you have any questions, please contact FirstService Residential at (817) 741-1912.
Heritage HOA
9536 Courtright Drive
Fort Worth, TX 76244
HOA/Club Facilities
As you are probably aware, Heritage has outstanding club facilities, lakes, parks and special activities, provided by the developer to the HOA, which acts like a country club. In order to manage the facilities, the HOA has hired FirstService Residential to handle all aspects of the maintenance of the facilities and coordination of all HOA activities.
Since opening, Heritage has maintained a full-time HOA manager, with an office located in the clubhouse. FirstService Residential is committed to making Heritage more than a place to live; we want to make it a way of life. Our dedicated lifestyle manager constantly strives to create fun activities, parties, clubs and social events in order to bring the community closer together. If you choose to live in Heritage to raise a family, we strongly encourage you to be active in the HOA. Enjoy all the club facilities, parks and lakes, but more importantly, come to the events and socials, volunteer to be a leader and meet others in your neighborhood.

The HOA Manager can be reached at (817) 741-1912.
FirstService Residential is a high-level, professional management company that specializes in managing both the financial and physical affairs of your association. Our distinguished teams of professionals oversee the maintenance and operation of associations we represent, working with association members to protect property values and uphold the property values within their neighborhood.
As an owner in The Heritage Homeowners Association, you are automatically a member of the homeowners association and as such can enjoy planned community living at its best. Some of the advantages of planned community living include amenities and services that are shared at a low cost, the enhancement of property values, and the enforcement of protective standards.
Please visit our website at www.fsresidential.com.
You may obtain Committee Interest Forms and an ACC Modification Request Form on the website. The Committee Interest Form details a list of committees that may be formed in The Heritage Homeowners Association. A completed ACC Modification Request Form is required prior to making any exterior modifications to your home or lot. Please preview your CCRs provided at closing by your title company that provide a full description of the governing documents and rules and regulations of The Heritage Homeowners Association.
Heritage Homeowners Association offers several unique amenities to homeowners. Amongst these exclusive benefits is a number of community events designed to develop an exceptional lifestyle. With the extensive knowledge and experience of our dedicated Event Director, we have created a number of traditions and lasting memories through community events. While we offer at least one event per month, there are certainly a few that are considered Heritage's Signature Events. The Heritage Holiday Festival features a number of family- friendly activities including a holiday market, photos with Santa and his elves, recreational activities and multiple food and beverage options. The Snowflake Ball has become one of our most anticipated events that provides an opportunity for Daddy's in the community to treat their daughters like a princess for the evening. The Fourth of July event creates an Island atmosphere with multiple activities and prizes for children within Heritage. Lastly, our summertime fishing event, held at one of the community ponds, generates plenty of excitement through a fishing competition for the kids and all proceeds for this event benefit the Kid Fish Foundation. Our onsite Event Director provides the necessary background and experience to coordinate memorable events with community feedback from our Heritage Events Team consisting of dedicated homeowners. With experience in planning multiple corporate and private events from 2 to 2000 people, our Event Director possesses the expertise to help customize each special event.
Association Documents
Select a document to download the PDF file. (Requires Adobe Reader; Click Here to download Adobe Reader.)
Change to Our Online Payment Provider
Beginning May 22, 2017, we began working with ClickPay as our new provider for accepting homeowner payments online. ClickPay replaced our previous online payment provider as the preferred way of accepting homeowner payments. Homeowners were required to activate their new account with ClickPay on or after May 22, 2017 in order to pay online.